Very strong data for the key two runners in this race and the going of the day will determine the winner you would think. With the rail back to where it began from 9m out, there may not be as much leader bias as some may think. So we come to the classic Sydney vs. Melbourne, leader vs. box seat, 4yo mare vs. 4yo gelding. Booker and Trekking rate very strongly on the SFR and the SLB, and with a high data quality rating, a bolt and chase looms. In races like these, its best to stick to the data, and Trekking has the advantage. Others may take on Booker for the lead, and it may take some energy out of the later stages of the race. Worth a watch in the earlier races to see what the leaders can produce. But unless the leaders give the rest no chance, the faster horses should prevail. That's why they give you odds.
Trekking to win.
Looking for all race meetings and advanced virtual data tables?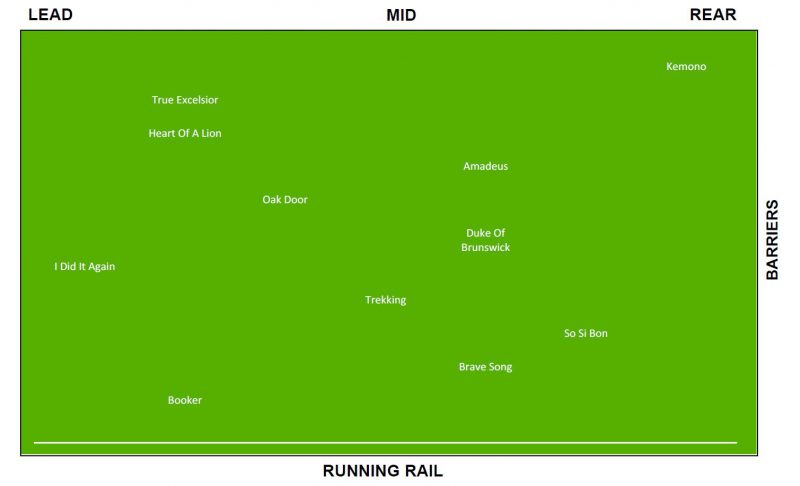 The feature Underwood, the spiritual first big dance of the Spring. Very strong data quality for this race, and Humidor, Grunt and Bonneval all rate highly. Hard to see Grunt following up away from Headquarters, and Bonneval is probably not targeting a day like this given her last run. Humidor is intriguing, in that his Makybe Diva probably wasn't that bad given the margin of 3.5L in a race that didn't suit him. Hard to forget the Memsie where he flew once he got going, and he gets to a more suitable distance in this race. Lane is too good on a barnstormer to give this horse no chance. A few solid internationals and Grunt might have found something extra – but what if he hasn't? Humidor just looks primed for this race.
Humidor to win.
Looking for all race meetings and advanced virtual data tables?