The STATFREAKS "Leader by Track" analysis tool provides the ability to identify which track's may advantage a runner when leading at the 800-meter mark
Access to the basic version of the track analysis tool is FREE for registered members.
All you need to do is register by clicking HERE.

Ability to search by track, isolate specific states

Sort each column as required

Export to excel & pdf

Updated every 48-72 hours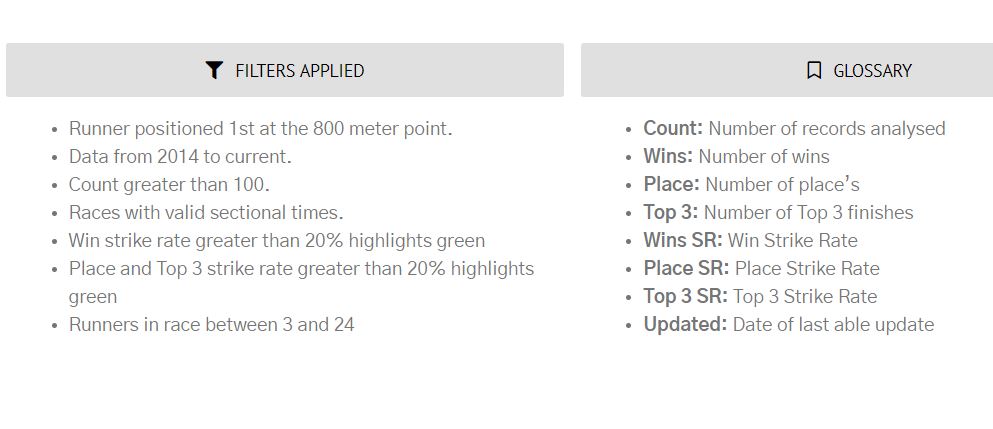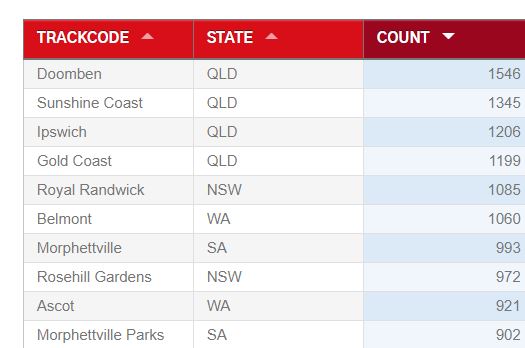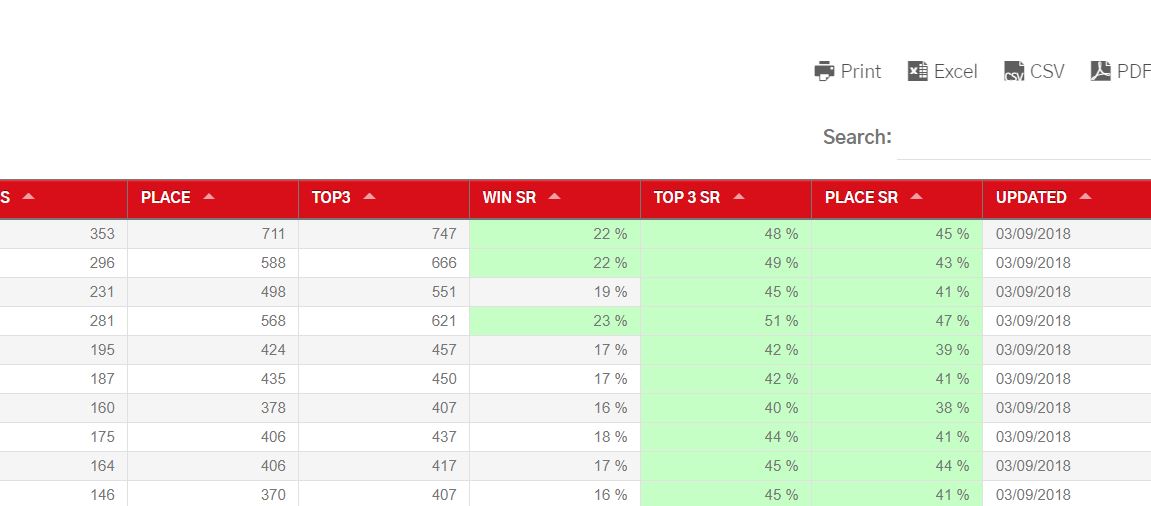 The Advanced "Leader by Tack" analysis tool unlocks the following features
Average win start price for Leaders at the 800 mark

The difference between the average win SP and model strike rate SP (100/Strike Rate)

Advanced search and filtering capability by column.

The advanced version is part of the Advanced Horse Racing Subscription which can be purchased by clicking HERE.