Latest updates and additional intel added to our Horse Racing Statistical Service, active as of 8/09/2020. Additional statistical virtual data tables will be added in September/November, 2020.
Horse Racing Ratings PDF Report
Added Favorites Strike Rates to front cover, 2 year rolling (Current and previous year).

Win and place
Split by Sprint, Middle and Staying type races.
Also displayed on each race page, matching the Track and Distance of the race.

Added Race Start Time (local time of state), displayed in top left corner.
Added "SET" (Predicted Settling Position) column to PDF.
Speed Map and Commentary area width increased
Additional commentary added under "Commentary 2"

"Strong in our data models"
HWS: %, MWP: %"
Please view full glossary here for definition's.
Horse Racing Ratings CSV Data Files
Added an additional twenty (20) variables.

Race time
Distance and Distance Group
Jockey Analysis Variables
Favorite Strike Rates
Please view full glossary here for full list of all 20 variables and full definition's.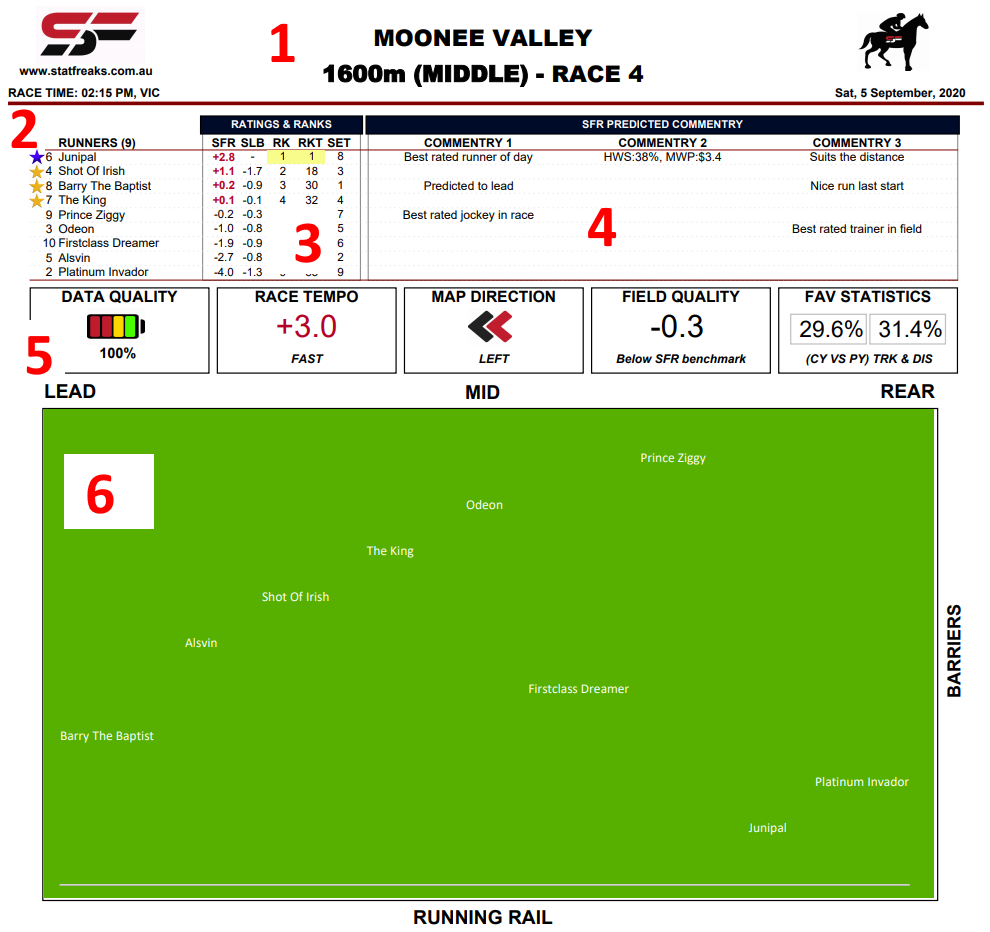 Excel Macro Race Card v1.1 available for download
We have created a Excel Macro Race card which can process our CSV files, into a race card excel template

Allows you to log your own rating, price and calculate profit and loss
Add notes for each runner and race.
Can be found under downloads in members area.
Password to open excel template is found within the PDF inside the zip file.